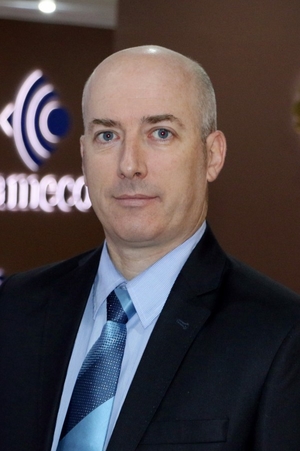 Deputy General director on operations
Functional duties: 
Manages JV Inkai LLP (hereinafter – the Company) production issues. Coordinates and controls managers of structural divisions directly reporting to Deputy General director on operations, issues of health, safety, environment and radiation safety, realization of capital projects, exploration and evaluation, geology and geotechnology, R&D and others. 
Was born in 1976.
Graduated Lycee du Parc Imperial NICE, specialty of biology and geology, Sophia-Antipolis University NICE,  specialty Master of 1st and 2nd cycles of practical and fundamental geology, National Polytechnic Institute, specialty Master of 3rd cycle of practical geology, valorization of subsoil use.
Started working as geologist at VICAT operations. Worked as Head of geological control service, Deputy Director on mining at "JV "Katko" LLP, mining engineer and project manager at AREVA Mines, Director of Mine at JV Inkai LLP.
In 2016 was assigned as Deputy General director on operations at JV Inkai LLP.