During the visit to Astana IAEA Director General Yukiya Amano visited the World of Nuclear Energy pavilion at Astana EXPO-2017 exhibition.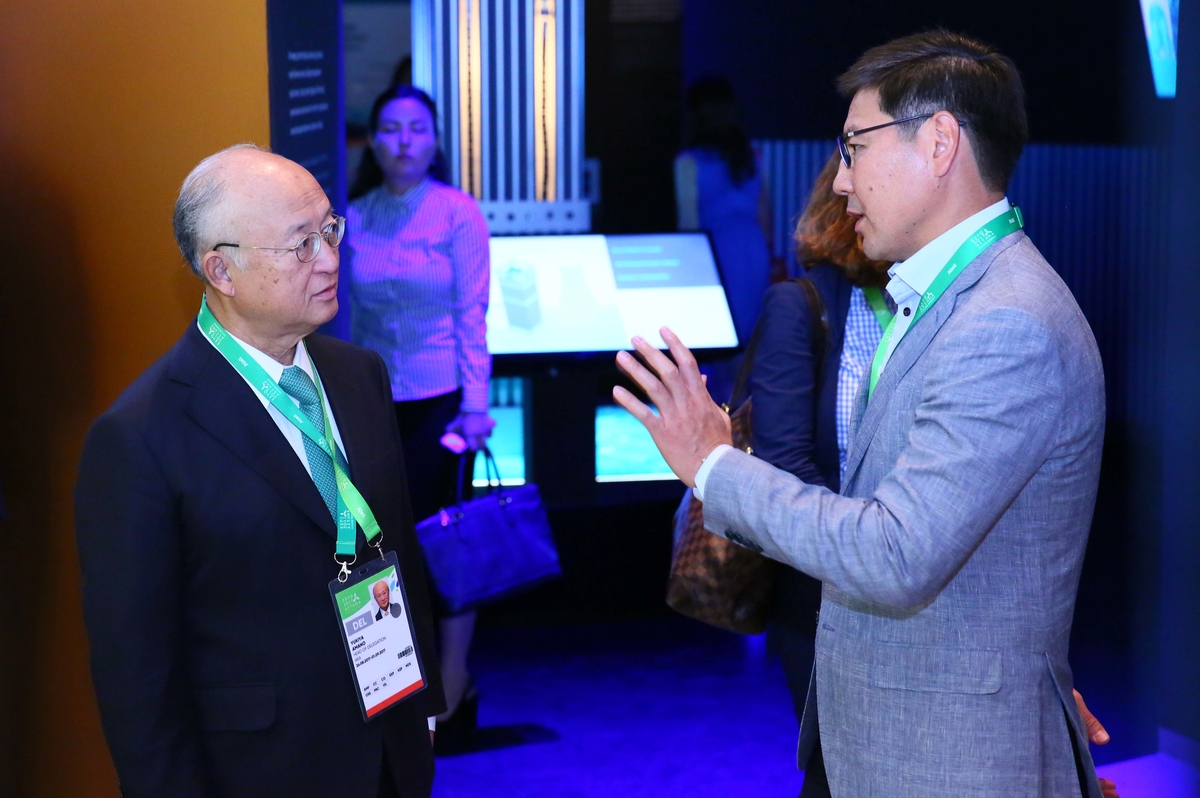 Chairman of the Board of Kazatomprom Askar Zhumagaliyev presented to the Head of IAEA the nuclear pavilion, consisting of nine thematic areas. The pavilion created by Kazatomprom and its partners, the world leading companies – Cameco, Areva and Rosatom - gives all information about the components of Nuclear Fuel Cycle, safety and environmental friendliness of the atomic energy.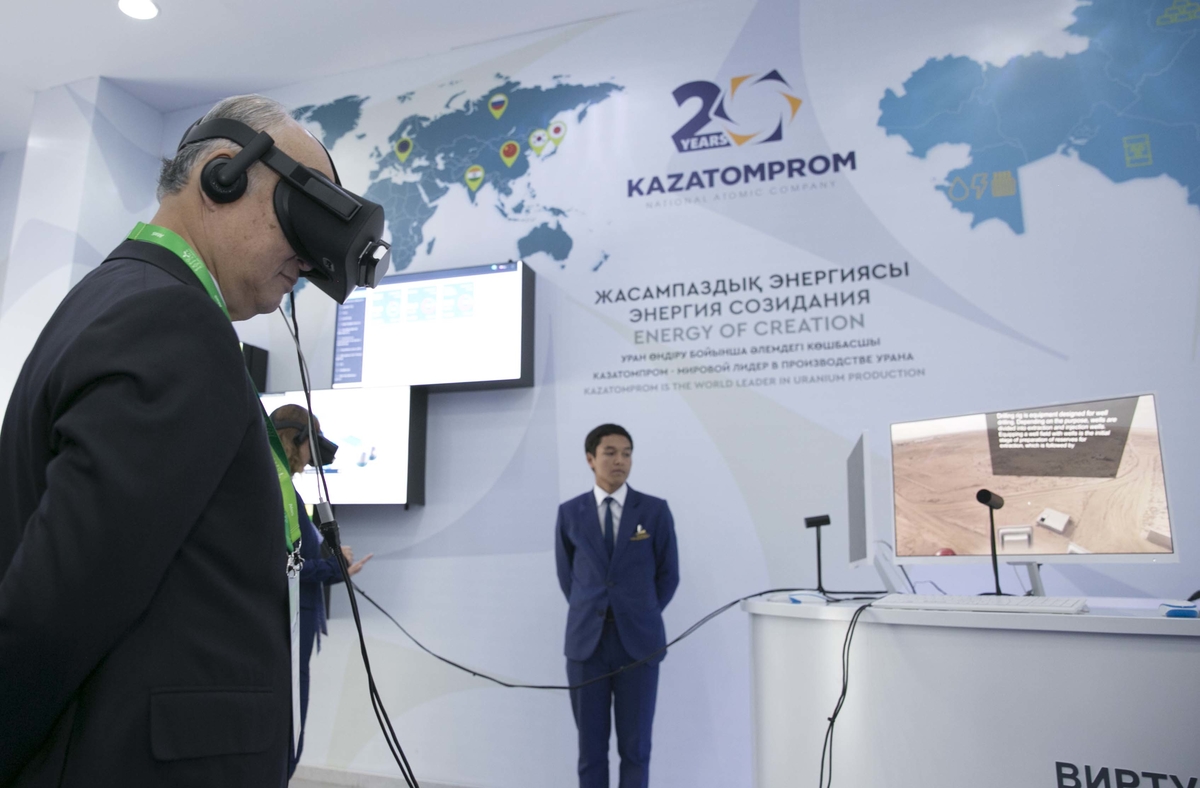 Using virtual reality Yukiya Amano witnessed the uranium extraction by means of the in-situ leaching process,  which is recognized by the IAEA as the most progressive and environmentally safe way of uranium mining in the world.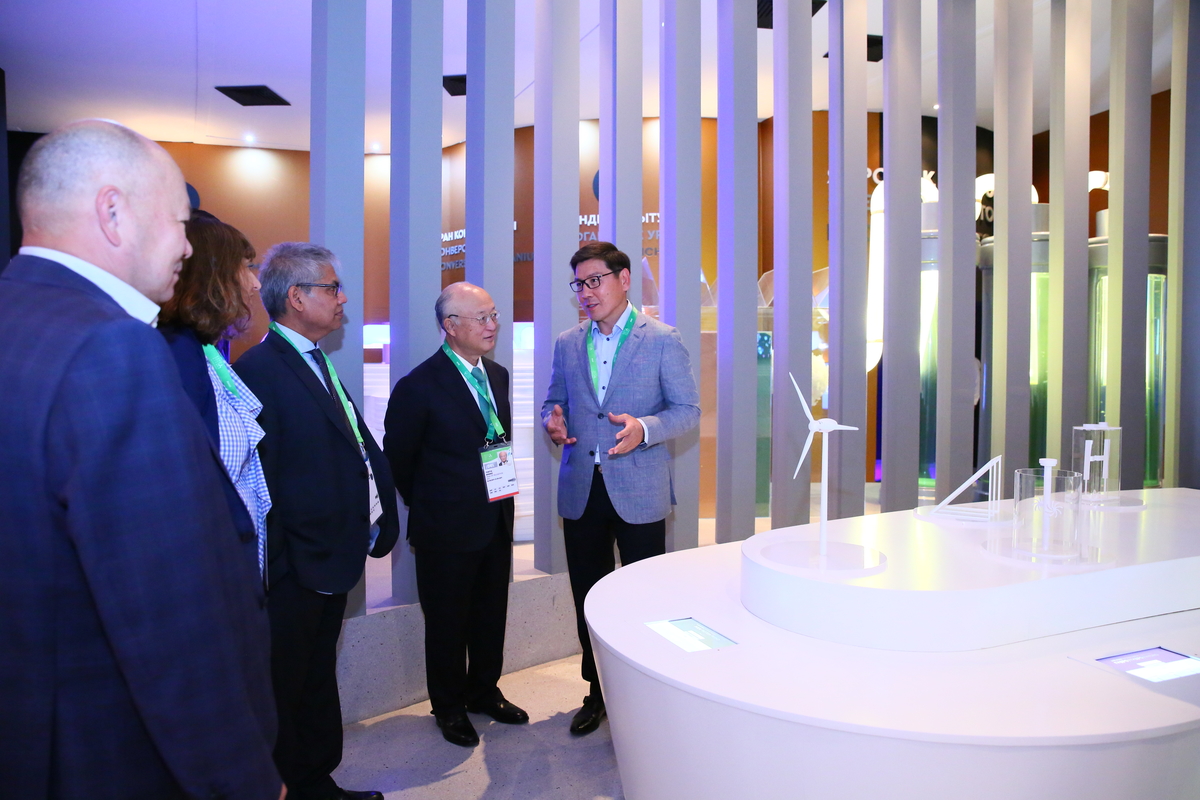 During the tour the Head of IAEA expressed gratitude to the organizers for an informative excursion and noted that the exposition of the pavilion "the World of Nuclear Energy" makes great contribution to increasing the public awareness of the benefits of nuclear power.