NAC Kazatomprom JSC participates in the 10th anniversary International Forum "ATOMEXPO 2018" which opened on May 14 in the Main Media Center of Sochi, the Russian Federation.
Kazakhstan's delegation was headed by Kazatomprom's CEO Galymzhan Pirmatov. In conjunction with the Forum, the head of the national atomic company held a number of meetings with the international partners. The parties discussed current issues and promising areas of cooperation in the field of peaceful uses of nuclear energy.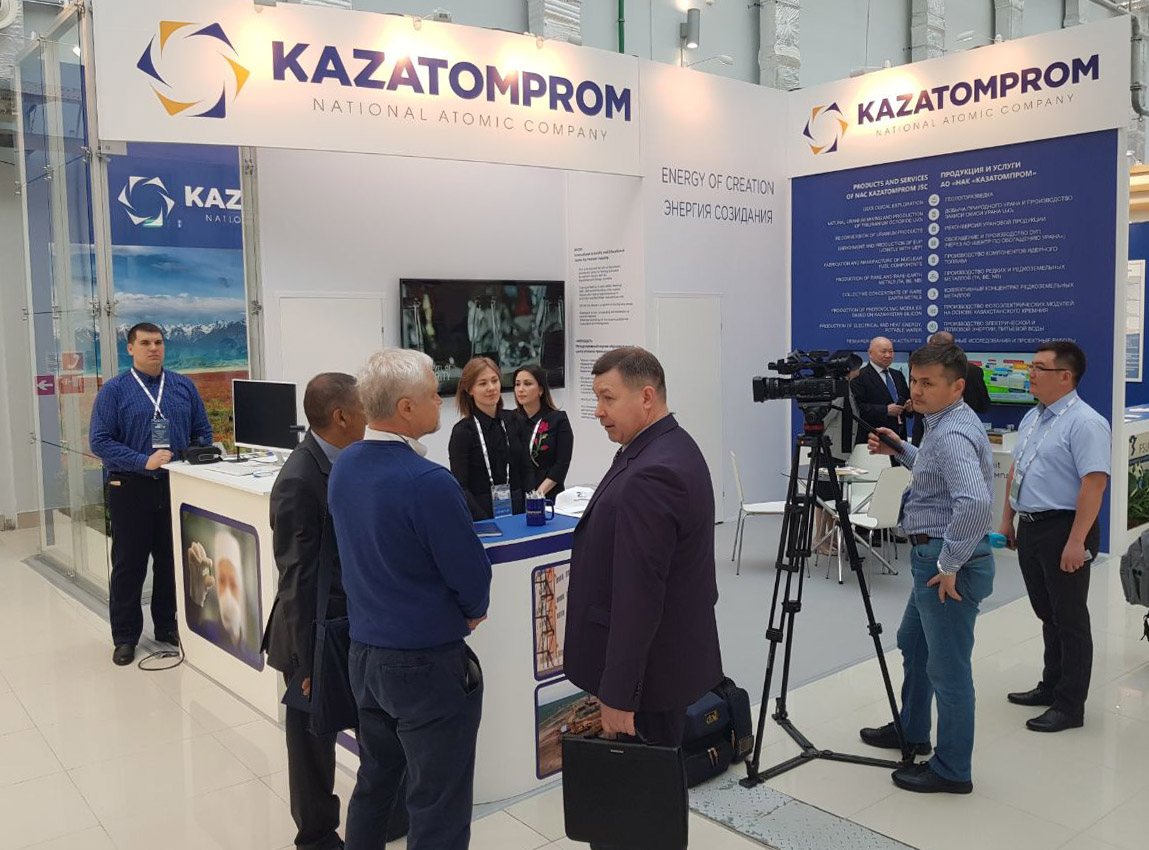 The key theme of the Forum is Global Partnership – Joint Success. It is aimed at discussing joint results of the participating countries in the development of the world nuclear industry and further multilateral cooperation.
With 60 countries as participants, the three-days' forum includes a congress on topical issues of atomic energy, thematic round tables, and exposition of nuclear industry achievements.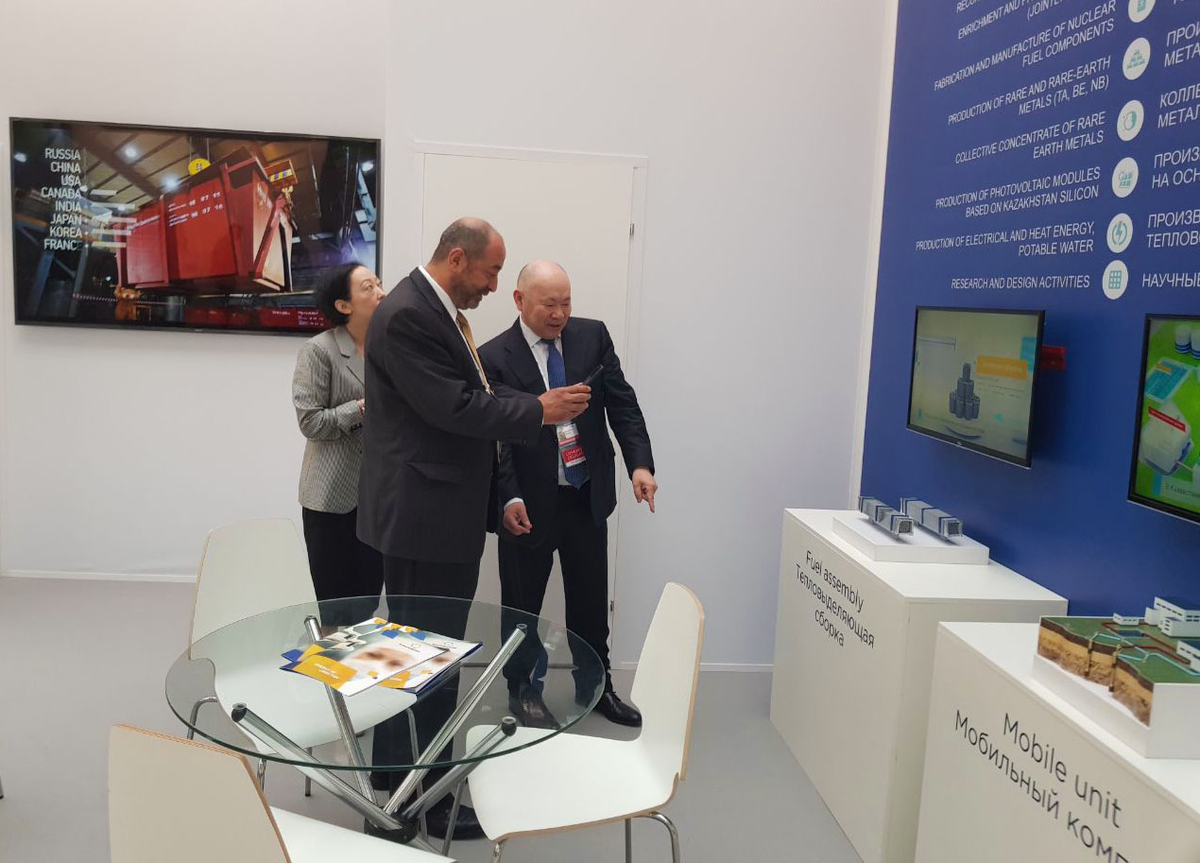 Kazatomprom set its exhibition stand in the Media Center, which is devoted to the key areas of the company's activity. There is a Mobile Complex model designed by Kazatomprom's specialists for extraction of uranium on remote sites and small deposits. Fuel Assembly (FA) model is also exhibited. FA production plant is being constructed in Kazakhstan; first product output is planned for year 2020. Visitors will have a possibility to see with their own eyes the process of uranium mining at Kazatomprom's deposits in virtual reality.