Occupational safety issues were discussed on February 20-21, 2019 in Shymkent during the XXI summing-up meeting. The key topics included health, safety and environment, industrial, radiation and nuclear safety in NAC Kazatomprom JSC.
The forum was attended by the top executives of Kazatomprom, representatives of subsidiary and affiliated organizations, state and local executive bodies, as well as Kazakhstan Temir Zholy and KazMunayGas national companies.
"Except for strict compliance with the requirements of the laws of the Republic of Kazakhstan, the atomic company shall follow the best international practices in the field of occupational safety. In 2019, the company will continue developing a safety culture, leadership and responsibility of managers," noted Galymzhan Pirmatov, the Chief Executive Officer of Kazatomprom.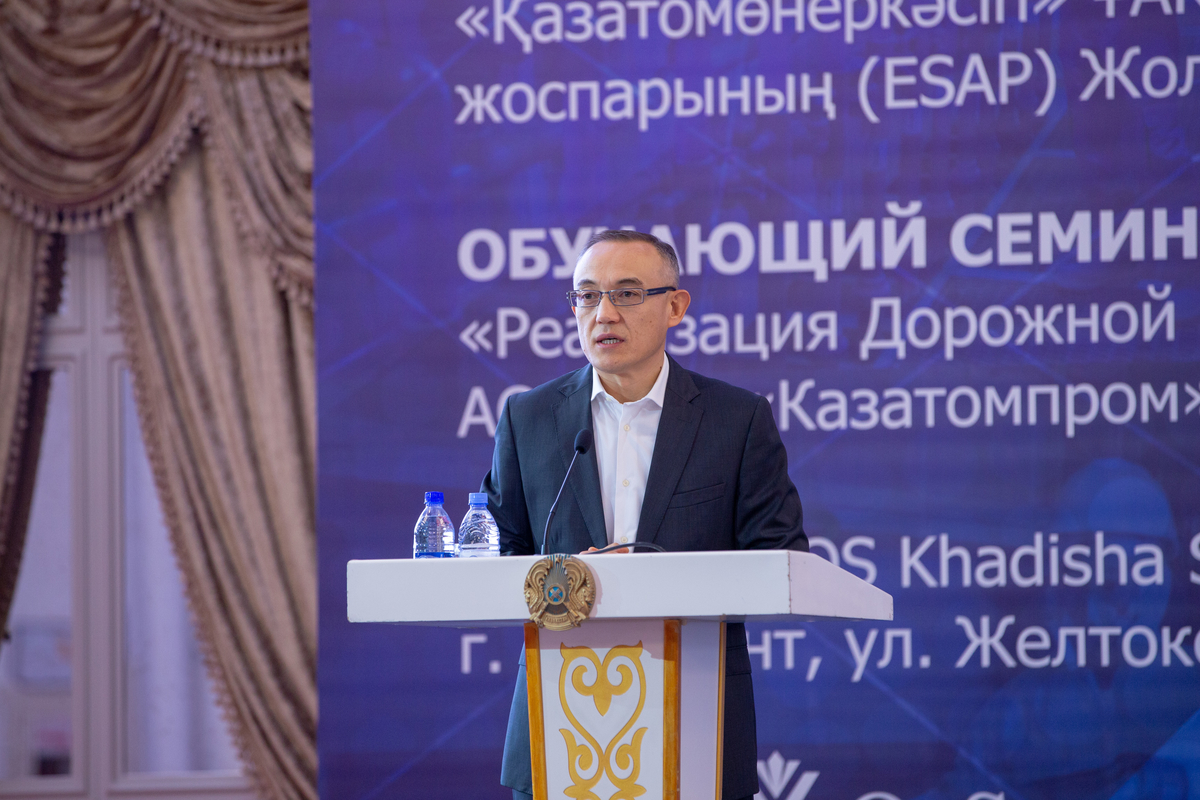 There were no industrial accidents recorded in 2018 at Kazatomprom enterprises.
Kazatomprom supported the initiative of the International Social Security Association (ISSA) aimed at zero injuries, and registered as a member of the Vision Zero international program.
In 2019, the company employees who achieved results in the field of health, safety and environment, industrial and radiation safety will be awarded by the Chief Executive Officer of Kazatomprom. The award was established in December 2018 to increase the motivation and responsibility of employees to comply with the standards and rules of industrial safety.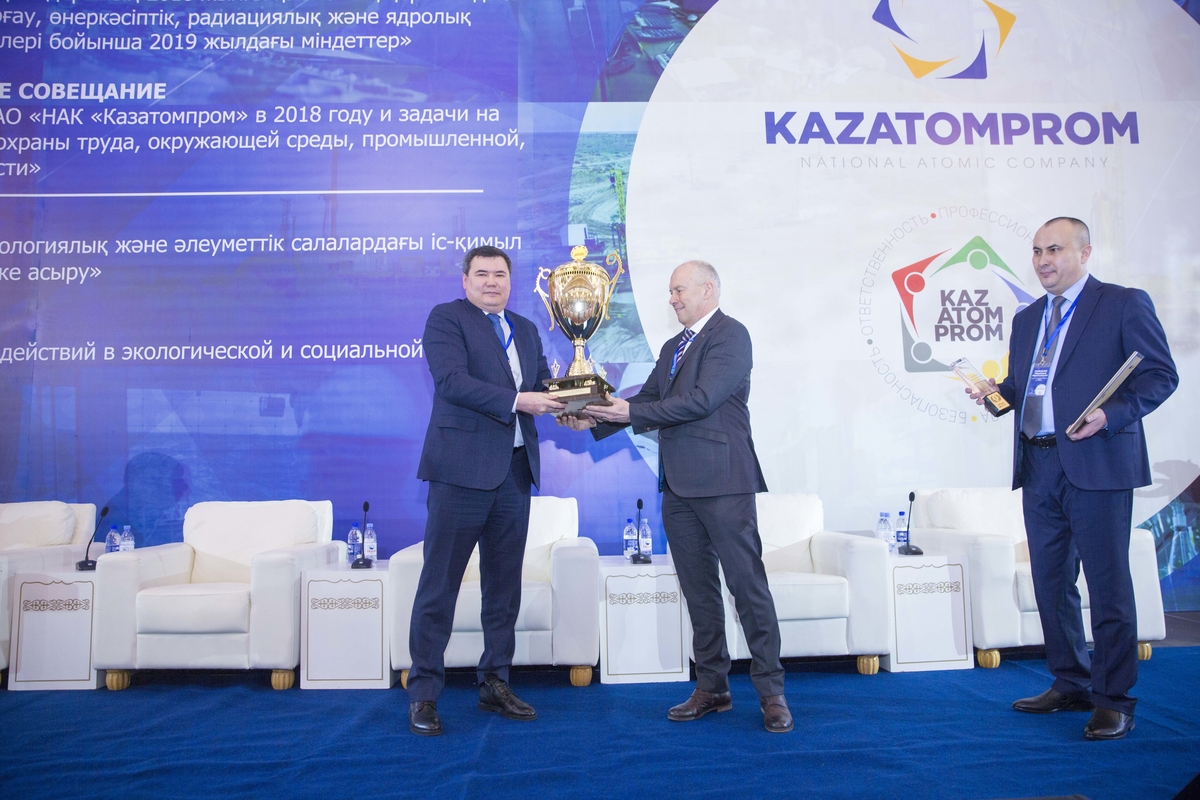 During the meeting, Kazatomprom enterprises that achieved best performances in the field of industrial safety and prevented accidents in 2018, were awarded with the certificates of honor. Karatau LLP headed the list and received a Challenge Cup.