The Central Communications Service hosted a briefing on the results of Kazatomprom's activities for the year 2017. Galymzhan Pirmatov, CEO of the National Atomic Company, told the journalists about the company's main production and financial indicators.
According to the head of the company, in order to ensure the long-term sustainability of uranium mining under conditions of the continuing excess supply in the uranium products market, Kazatomprom intends to reduce uranium production by 20% of the contract volumes within the next three years. The measures on reduction of uranium production volumes will not affect the current contractual supply obligations.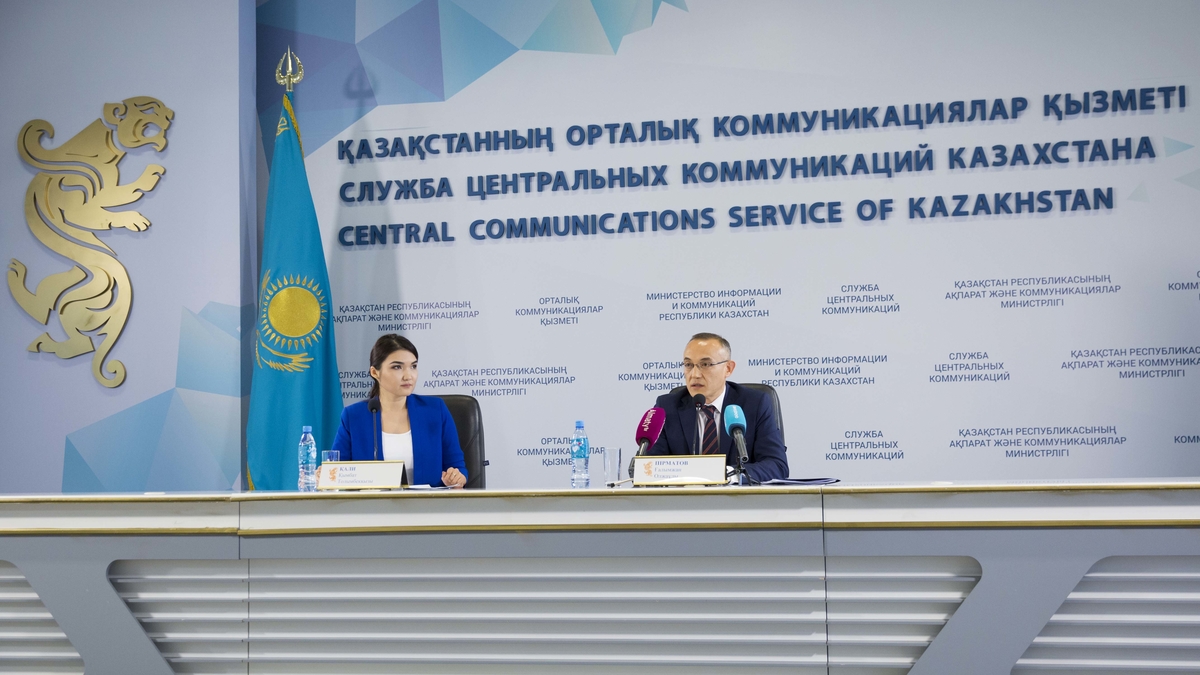 "Kazatomprom is actively working to strengthen the marketing function to maximize the sales margins and expand the supply geography. To this end, Kazakatom AG trading company was established in Switzerland in June 2017, Galymzhan Pirmatov said.
Cooperation with partners is actively developing: a plant is being built jointly with  Chinese CGNPC to produce fuel assemblies based on Ulba Metallurgical Plant (200 tons of fuel assemblies per year), and an agreement to increase Kazatomprom's share in Inkai JV from 40 % to 60% has been signed with Cameco Corporation of Canada.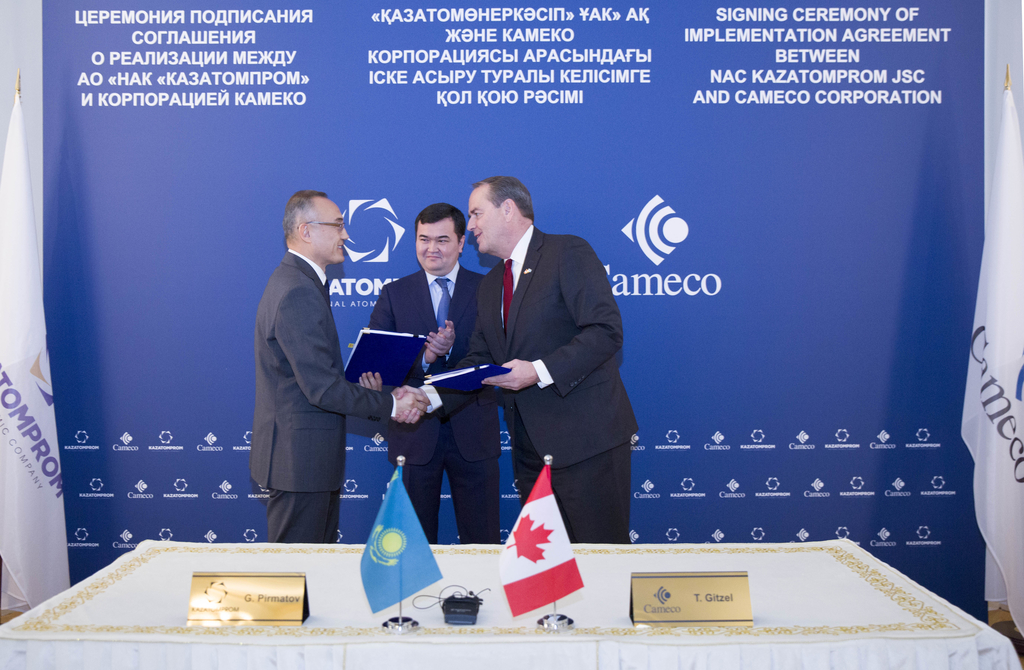 The relevant work is being performed on process automation, digitalization and robotization to fulfill the tasks of the Message of the Head of State "Third modernization of Kazakhstan: global competitiveness". Kazatomprom-SaUran has installed a robotic complex for loading and packaging finished products, which will automate the system of data collection and analysis, eliminate the human factor and provide the production integrated security.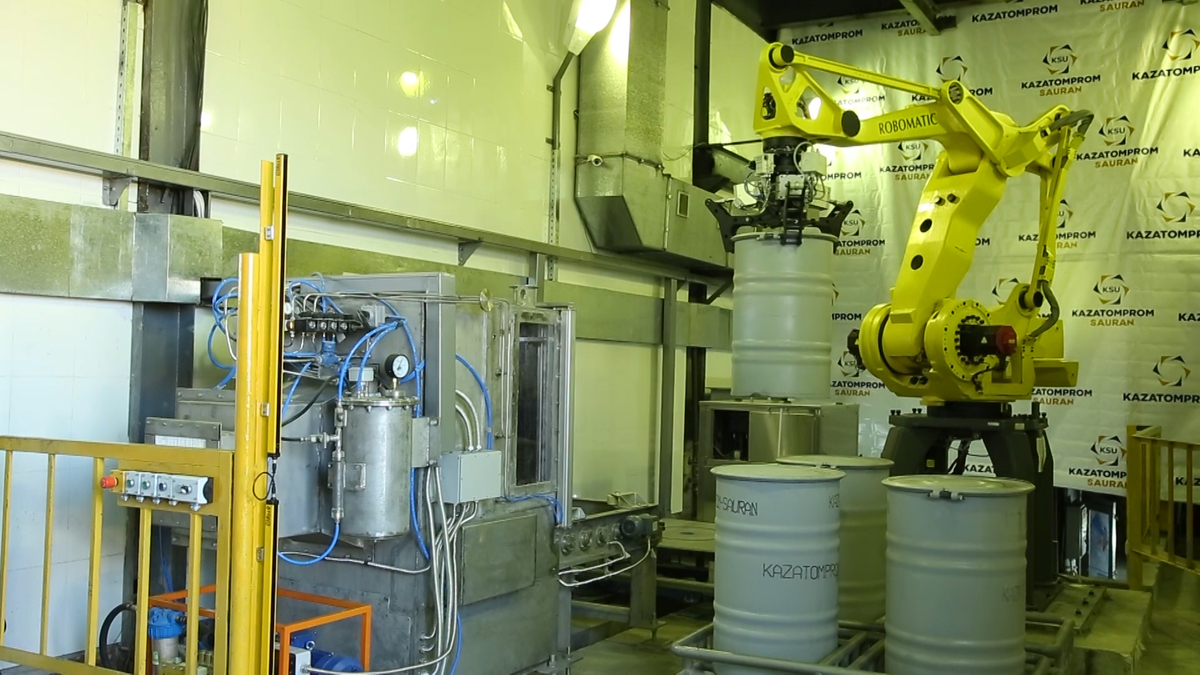 According to Galymzhan Pirmatov, in the past five years, the accident rate at the company's enterprises has fallen by one half. For 9 months of this year over KZT 1.2 billion was allocated for environmental protection activities. In 2017, 530 rationalization proposals have been introduced with an expected economic effect of over KZT 1.5 billion.
Since 2015, Kazatomprom has been implementing the Transformation Program, which, by the end of 2025, expects an economic effect of more than 136 billion tenge. As part of the Privatization Program, the number of Kazatomprom's subsidiaries has reduced from 82 (2015) to 49. In general, based on 2017 results, the operating profit of the company is expected to be at the level of KZT 46 billion.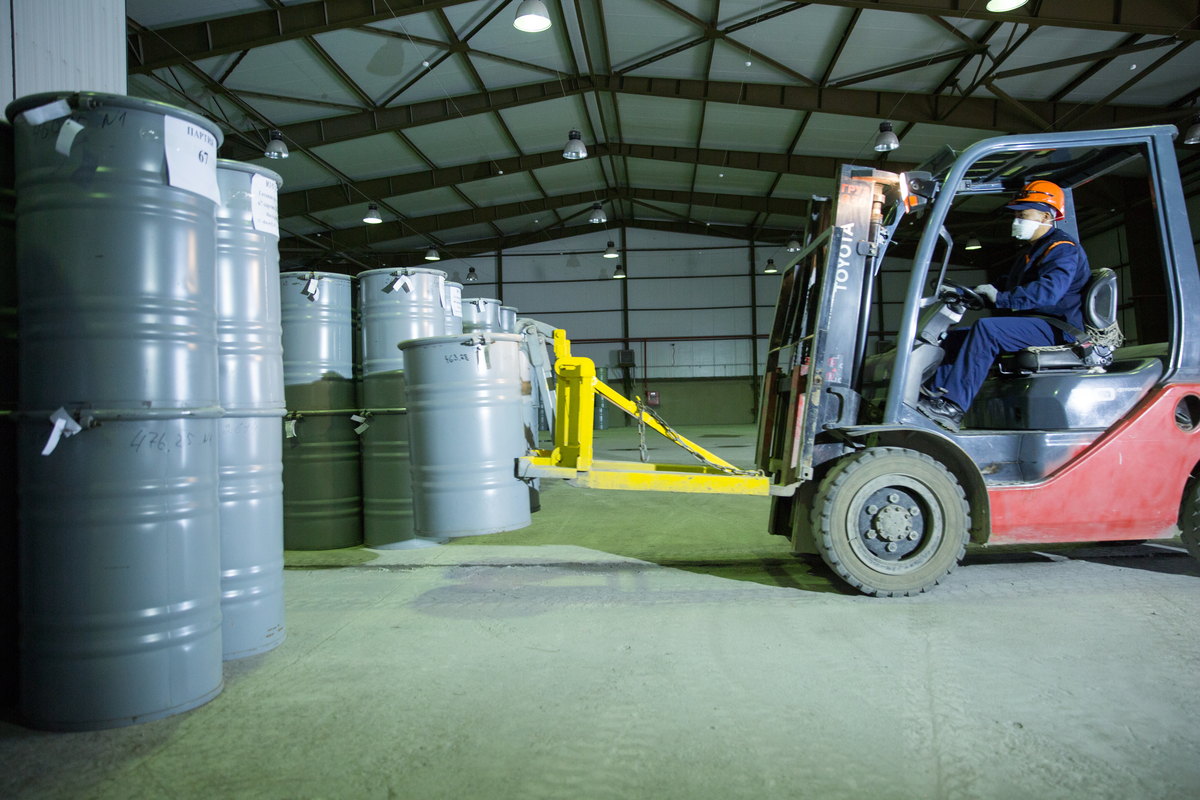 According to the signed memorandums, KZT 4.8 billion have been transferred to th ebudgets of South Kazakhstan and Kyzylorda regions in the recent years. Also, within the framework of the memorandum, KZT 1 billion has been transferred to the budget of East Kazakhstan region in 2017, and another 2 billion tenge will be transferred in the next two years. In addition, more than KZT 1 billion is transferred for the socio-economic development of regions of presence on an annual basis under the subsoil use contracts. This year the company has completed the construction of a kindergarten for 240 children in Astana, which will be donated to the city.