17th   Spartakiad of NAC Kazatomprom JSC was over in Astana. On solemn closing ceremony the Chief Officer for Business Support of NAC Kazatomprom JSC congratulated all participants and fans on the successful completion of the main sporting event.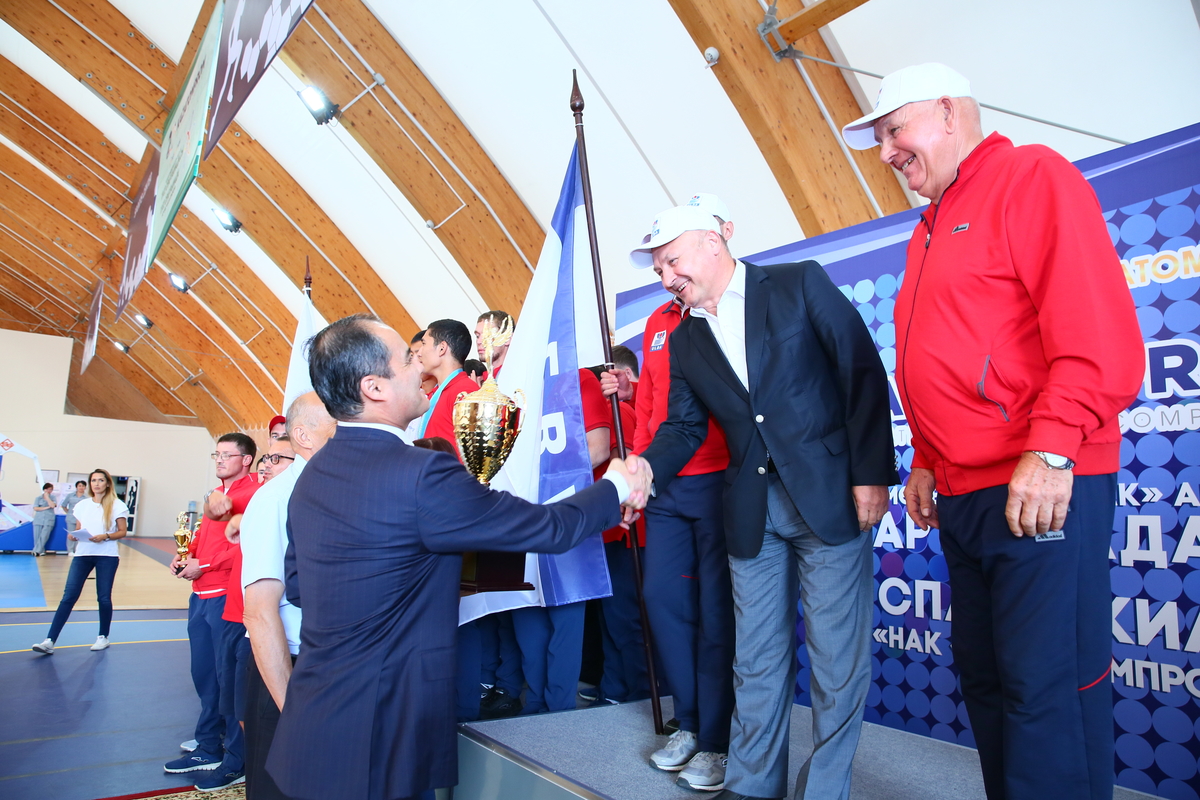 "Spartakiad is not just competition, it is triumph of our corporate spirit, unity of our aspirations, solidarity in interests. All teams demonstrated high level of sport training. These were spectacular games. I congratulate everyone with grandiose sport event and wish new victories in business and sport" – said Kairat Absattarov.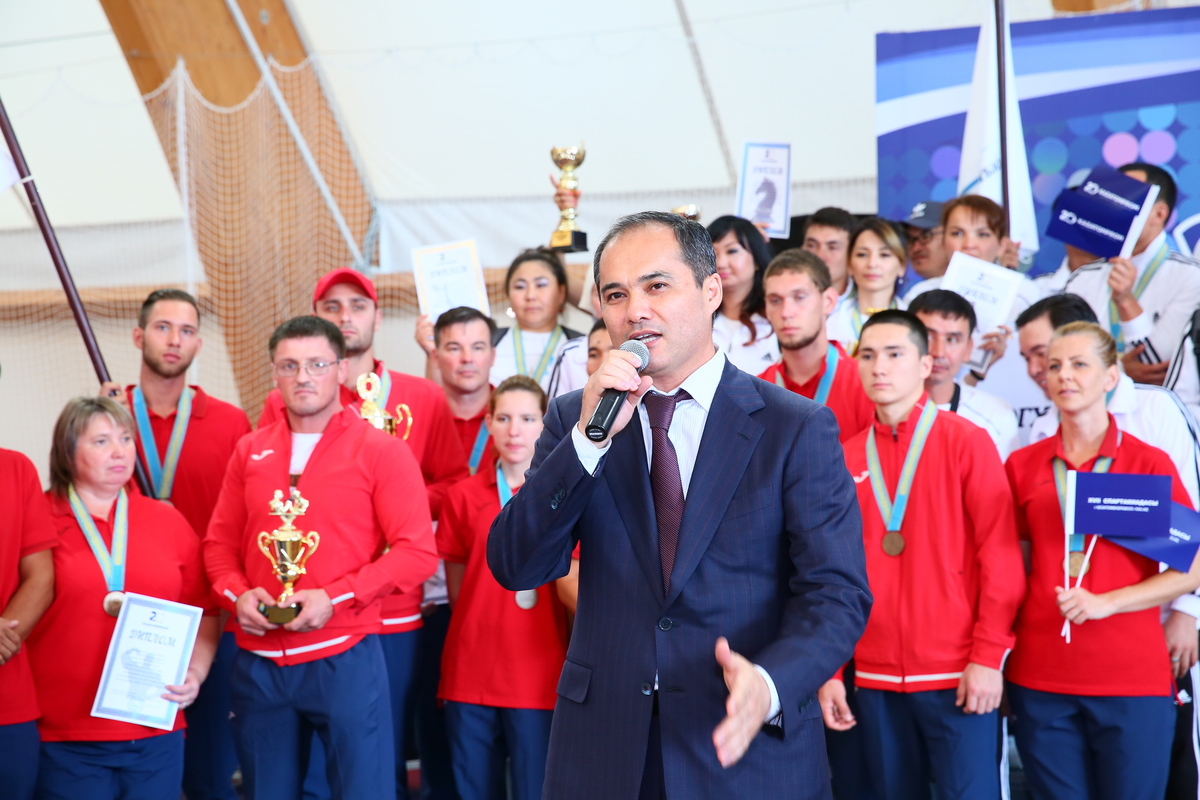 More than 800 company employees took part in this year competition. 20 teams, divided into "A" and "B" groups fought for the winner title in 8 sports.
In group "A" UMP JSC won championship, MAEK LLP is on the second place, Volkovgeologiya took the third place.
In group "B" Inkai LLP got the first team classification place and gold medal, JV SMCC LLP won the second place and silver medal, SAP-U LLP took the third and bronze medal.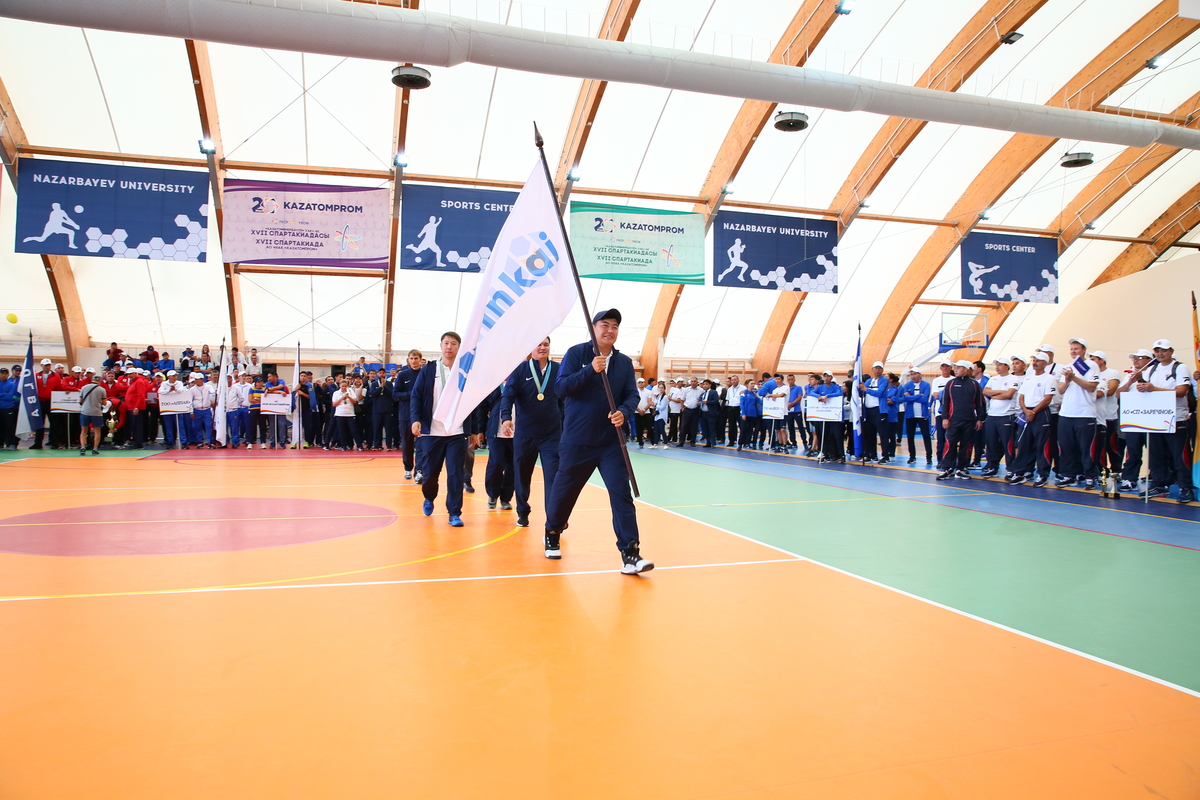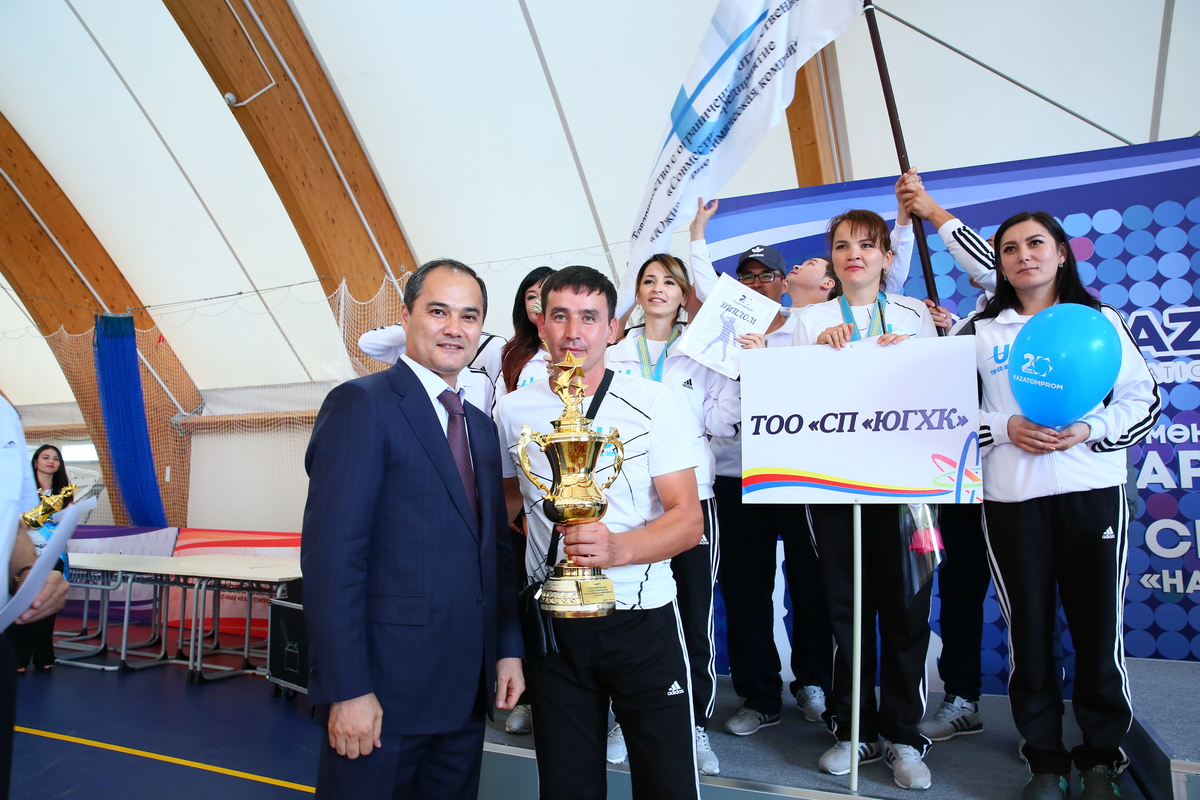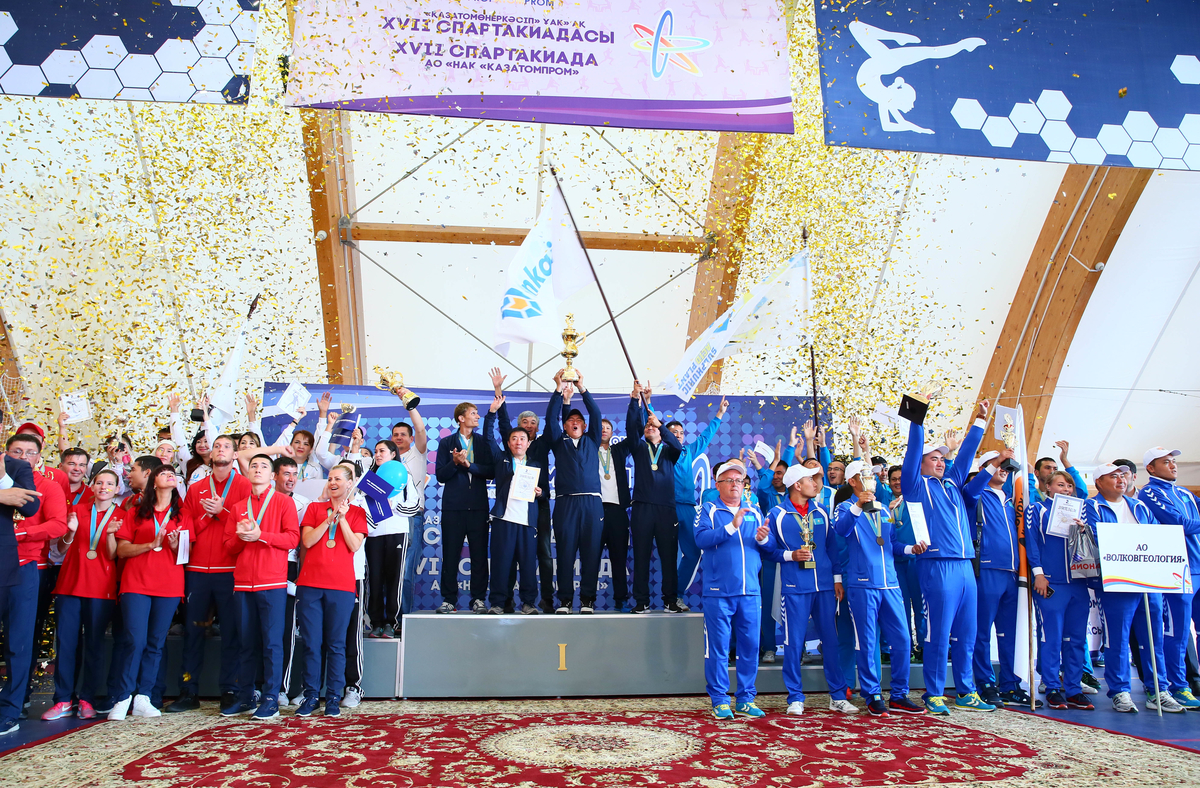 The solemn event was crowned with a ceremony of awarding the best athletes and teams that showed a high level of skill. Winners of sports competitions were awarded cups and medals of the 17th Spartakiad of NAC Kazatomprom JSC.